Welcome to our very first blog update!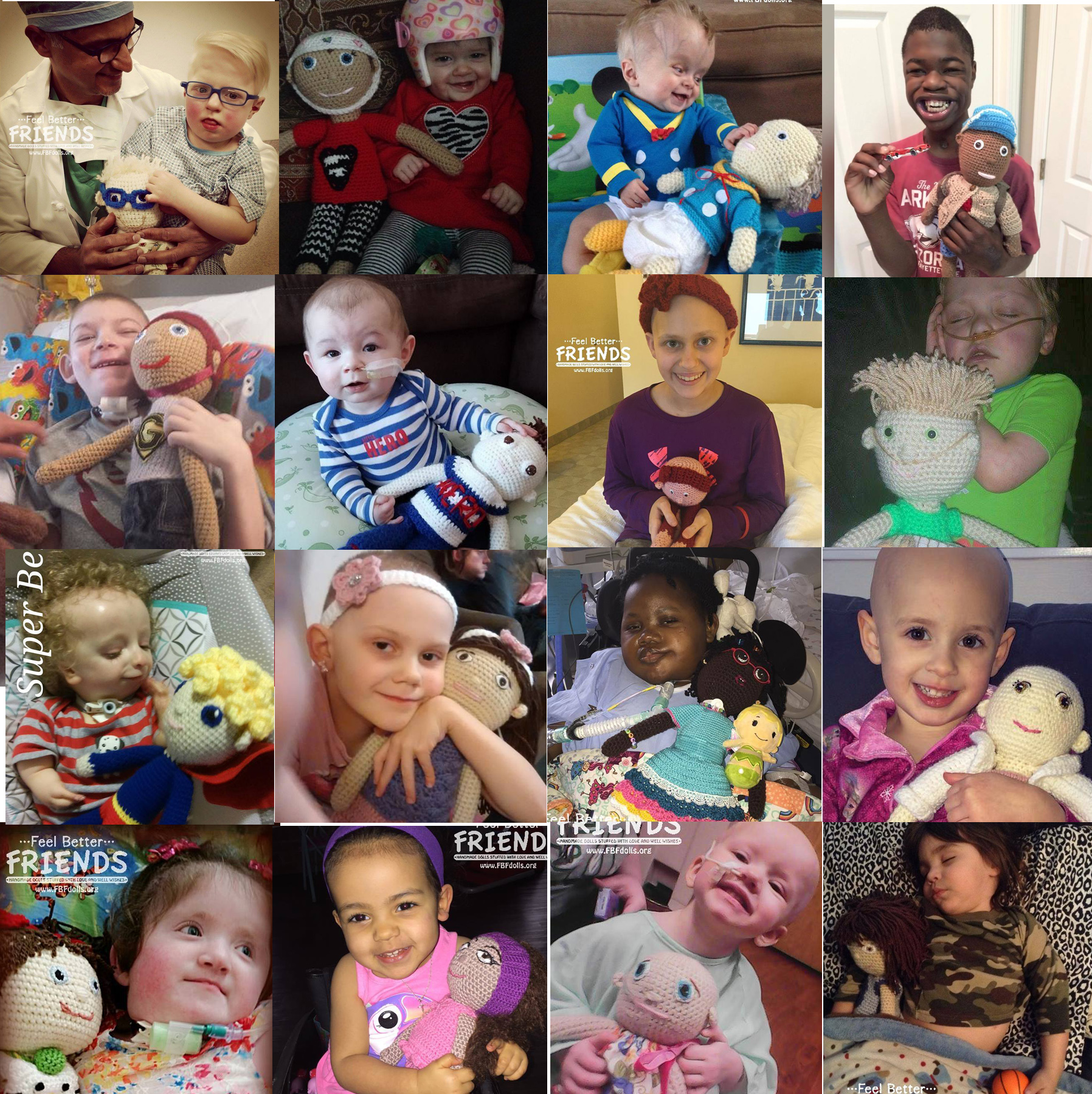 As founder of the Feel Better Friends project I would like to thank EVERYONE involved!  When I first decided to make a comfort doll for a little girl battling cancer just over a year ago, I had no idea it would result in an this amazing non-profit organization with over 300 volunteers custom making dolls for sick children in need all over the world!  In our first year alone, our team made and delivered OVER 1,000 dolls.  WOW!!!
Thank you to each and every volunteer who spend their time and talents making dolls as fast as there fingers will let them, so our FBF kids only have a short wait!  Thank you to the amazing admins who keep our volunteers busy assigning doll requests as well as everything else involved to keep our operation running so smoothly.  I couldn't do it without them.  And finally thank you to all our supporters who generously donate funds and supplies so we are able to give to each kid in need.  There is no better joy than to see the smile on a young child's face after they receive their Feel Better Friend.  THANK YOU!
If you would like to become a supporter of the project or volunteer to make dolls please visit our website at www.FBFdolls.org and click the "get involved" link. Or simply click here to see how you can help.
Sincerely,
Shanon Fouquet