Feel Better Friends are handmade dolls stuffed with love and well wishes, crafted by volunteers and donated to children battling cancer and other illnesses.
These well loved dolls are custom made with the child's likeness in mind, matching eye and hair color, and replicating the child's favorite outfit to the best of our ability. They can even be made bald like the child with a little matching wig too!  We have over 300 volunteers in over 4 countries eagerly making FBF dolls for children in need.
Please see the Quick Links to the right for information on requesting a doll, becoming a volunteer, or making a donation.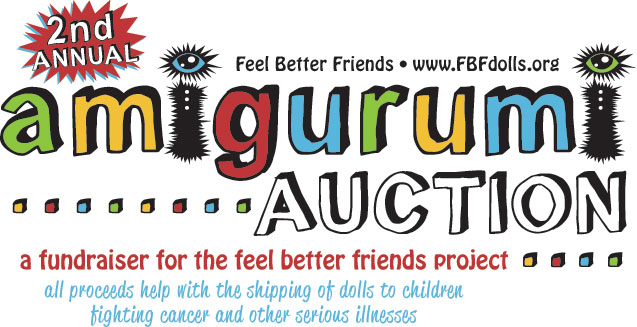 Coming this October 10th and 11th- our second annual Amigurumi Auction to benefit the FBF project! This is a child-themed auction with handcrafted items that are fun and lovable. Join our Facebook event here to keep up with the fun!
Information to become a sponsor of the amigurumi auction coming soon.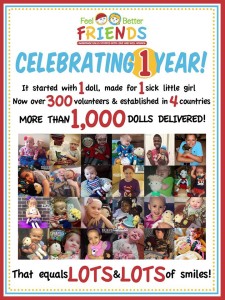 ---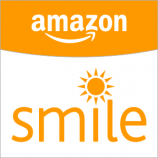 Next time you order from Amazon, use Amazon Smile and portion of the purchase price will be donated to Feel Better Friends. It has the same items and prices as the regular Amazon site.